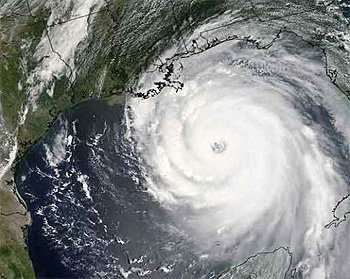 U.S. GEN Affiliate Assists Victims of Natural Disasters Plan for Energy-Smart Sustainable Recovery
Using the principles of sustainable development, communities destroyed by natural disasters can rebuild stronger, safer and more resource-efficient than they were before. During the past year, the GEC has deployed Senior Advisor Bill Becker to help plan more sustainable recovery for disaster victims in Thailand and New Orleans.
Becker served on a team funded by DOE to help government officials and foundations in Thailand build more energy-efficient homes for the victims of the tsunami, six months after the disaster occurred.
Now, Becker is serving on another team helping victims of Hurricane Katrina in New Orleans. Along with Bill Browning of the U.S. Green Building Council and Bob Berkebile of BNIM Architects in Kansas City, Mo., Becker is working with the residents of the Lower 9th Ward, one of the hardest-hit neighborhoods in New Orleans, to develop a recovery plan.
The plan, which will be submitted to city officials, could become a model of energy-smart rebuilding for other New Orleans communities. With funding from the U.S. Department of Energy, in partnership with the Louisiana Department of Natural Resources and with the assistance of Tulane University, Becker and his two colleagues met with residents of the neighborhood to draw them out about their aspirations for redevelopment. The team followed up with a design workshop in April 2006, where residents worked with architecture students to visualize and draw sketches of what the new neighborhood should be.
Becker, Berkebile and Browning have worked together in several other disaster-affected communities, starting in 1993 with two communities destroyed by Mississippi River flooding. Those communities were cited as models by the President's Council on Sustainable Development.



Slides from the Design Workshop [PowerPoint 91KB]